RESPOND TO ALARM NOTIFICATIONS FROM ANYWHERE, ANYTIME.
WIN-911 Mobile gives you a faster, easier way to resolve industrial alarm conditions while you're on the go.
'Working On the Go'
Just Got Easier
The much-anticipated update to WIN-911 Mobile has arrived:
See detailed alarm event history on your phone or tablet
Quickly change callout lists and schedules from the mobile app
View alarm events in your local language
Watch the WIN-911 2021 R3 & WIN-911 Mobile Release Webinar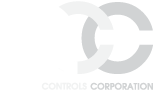 The new WIN-911 Mobile App interface has a more modern design and provides additional user controls that allow for easy customization of alarm notification display information, inter-mobile user chatting, and for enabling / disabling alarm sources for when users are on-call or off."
— Jeremy Ridge

Systems Integrator,
Quality Controls Corporation

Push notifications let you quickly see what is wrong, send an acknowledgment, and monitor alarm condition changes in real-time, right from your smartphone.


Chat helps your entire team converse, brainstorm, and share solutions on-the-fly, from wherever they are — whether in the plant, at home, or on the road.
Team shows you who has seen an alarm as well as who has acknowledged it, reducing guesswork and redundant responses.

Easily track alarm history
(new in R3).
Whether on the road or at the office, you can quickly see who has acknowledged an alarm in the new Alarm History Tab. And since events stay on the system for up to 31 days, you'll have an accurate and detailed event log ready to review at your team meetings.

One-click schedule and callout list changes
(new in R3)
Now you can quickly make changes to notification callout settings right from your phone or tablet, without having to access the WIN-911 Workspace. Our new 'Mobile Operator Workspace' option mirrors all the functions of our Operator Workspace for authorized users.

Updated localization for your phone
(new in R3)
Release 3 includes newly updated localization languages to match our workstation version.

After my first WIN-911 project, I am very impressed. Easy to install, very flexible, and backed up with good documentation."
— Chris Wilson
Consultant Solutions Architect,
Novotek Ltd.
The World's #1 Alarm Notification App for a Reason
Direct connects with all leading SCADAs/HMIs including GE, Rockwell, Aveva, Wonderware.
Multiple notification methods including voice, email, text, and Android/iOS app.

Supported by thousands of IT professionals, system integrators, and distributors worldwide.

WIN-911 Mobile is easy to configure and displays alarms in no time. The best part is that I got the app working without our IT team. It makes things so much faster and easier."
—Hennie Vorster
Director / Control & Automation Engineer
Control Systems Solutions Limited
Try the Live Demo Now (it's free)
Snap the QR Codes to try out a live demo of the WIN-911 Mobile app (A WIN-911 system is not required.) Simply download the app from the Google Play or Apple Store, install and open, then click 'Use Demo' and you'll be able to browse the interface, acknowledge alarms, use chat, and more.
WIN-911 Mobile is tailor-made for today's smartphone and tablet user — it has better security, a simpler interface, and more interactive capabilities than any other alarm notification app."
—Steven Rivas

SmartSights Product Manager

Get Started with WIN-911 Mobile
Sign up for a WIN-911 Mobile Gateway Account
(required for all new users).
Haven't found the right answers?
If you cannot find the answer to your problem or would like to discuss your questions for a specific application or issue in more detail, please contact our Support experts.