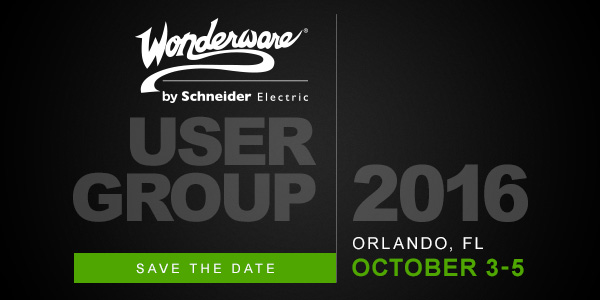 Mark your calendar for the 2016 Wonderware User Group
We look forward to seeing you and spending a few days of thought leadership and knowledge sharing to empower you to take your operation and organization to the next level of performance.
Subscribe to the Wonderware HMI/SCADA Times and get the latest trending topics and articles related to HMI and SCADA, including the Wonderware User Group 2016. (wonderware.com/wwtimes).